Evenings and shows for a lively holiday in Vias
If you are looking for an unforgettable holiday with your family or friends, you will certainly find it at Camping Paradis Le Cayola!
Our 4-star open-air establishment offers you lively evenings of great quality where conviviality is the order of the day.
Between variety concerts, magic shows or cabaret evenings for all audiences, each evening will be an opportunity for a new discovery.
Themed evenings are the exclusive privilege of our guests, which is why no outsiders are allowed.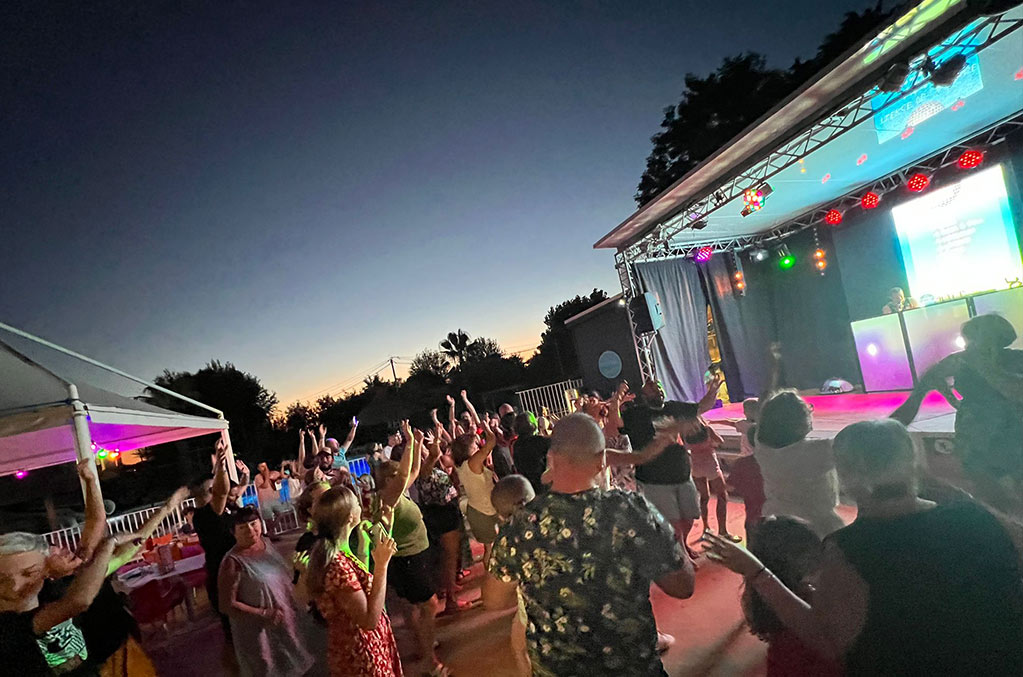 EVENING ENTERTAINMENT IN VIAS
Our entertainment team has special evenings for all ages. To dance and have fun, musical evenings punctuate the week.
For even more fun, they are sometimes transformed into foam evenings or snow evenings: meetings that are very popular with teenagers, but which also promise a lot of laughter to share with the family.
Another popular evening for young people is the pool party, where the pool opens at night! We also offer you the opportunity to spend your evenings playing friendly games, getting to know other campers and having a good time with your family.
On the programme: casino evenings, bingo and challenges. And of course, you can't miss the big karaoke night! Children and adults alike are invited to choose their song and take the microphone.
THE EVENING PROGRAMME AT CAMPING Paradis Le CAYOLA
Shows and concerts can be accompanied by themed meals such as paellas, mussels and chips, burgers, pizzas or burritos.
The evenings usually start at 9.30 pm (Sunday to Friday in July and August). Beforehand, you can take part in the aperitif games. At 9pm, it's time for Kids Time!
Every day before the start of the big parties, the children have their own moment with an atmosphere specially designed for them. The mascot Tiki is part of it!
On Fridays, the show that the children of the Tiki Club have prepared during the week is given in the first part of the evening before the big weekly show.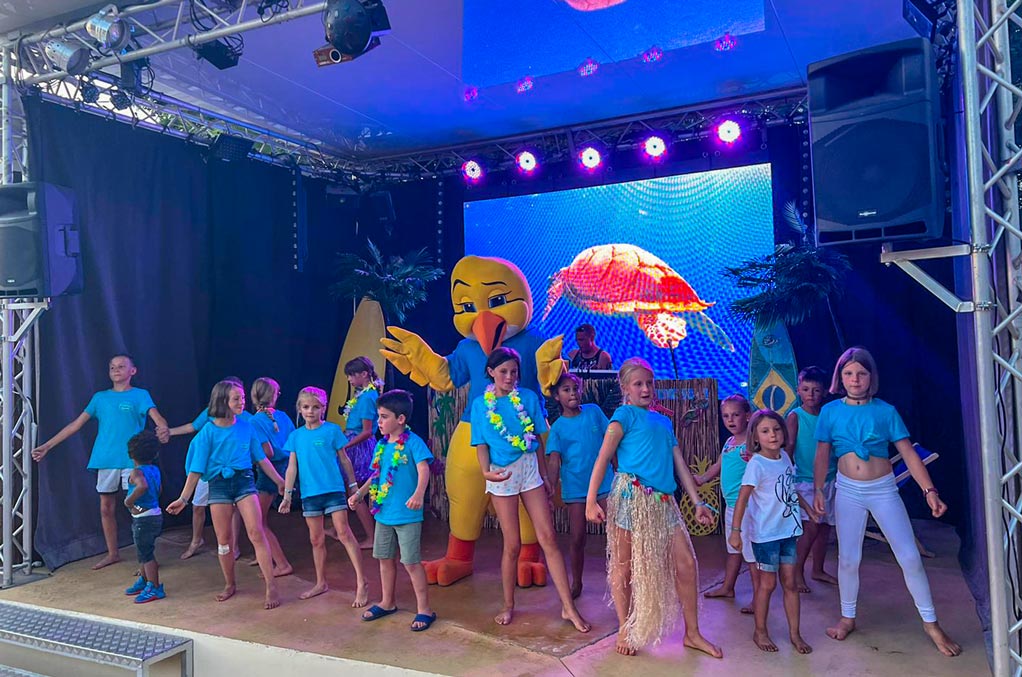 Pour votre séjour au camping Paradis le Cayola :